Dr. Flossie Wong-Staal
Awesome Woman of the Week:
virologist, biologist, and HIV research pioneer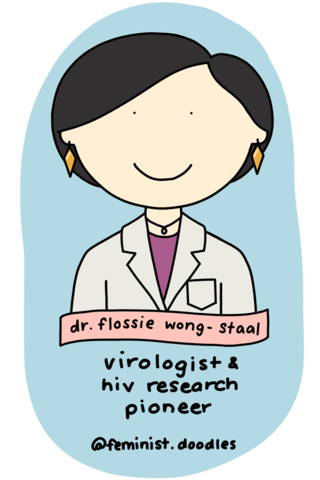 Who is Dr. Flossie Wong-Staal

Dr. Flossie Wong-Staal was a Chinese-American molecular biologist who helped to identify HIV as the cause for AIDS and is credited as the first person to clone HIV. Her work completing the genetic mapping of the virus made it possible to test for HIV. She also co-founded pharmaceuticals company Immusol, and later renamed iTherX, with the focus to improve drugs for hepatitis C (HCV).
She started her studies in molecular biology at age 18 at the University of California Los Angeles (UCLA). After graduation, she began her career at the National Cancer Institute starting in 1973. There she proved that the human T-lymphotropic virus (HTLV) can cause cancer. In 1985, she successfully cloned HIV and eventually completed the first genetic map of the virus. This also led to the first blood test for HIV.
In 1990 she was invited to work with the University of California, San Diego as the Florence Riford Chair in AIDS research. There she instituted the Center for AIDS Research, where she would continue to study infectious diseases for many years. She published over 400 papers on human retroviruses and AIDS. Her research would also pave the way for treating other infectious diseases, like COVID-19. Additionally, throughout her life, she offered mentorship to young scientists from around the world.
Wong-Staal received many notable awards in her career including one of the fifty most extraordinary women scientists by Discover Magazine in 2002, #32 of the Top 100 Living Geniuses by The Daily Telegraph in 2007, and one of the top women scientists of the 1980s by the Institute for Scientific Information. More recently, she was also added to the National Women's Hall of Fame in 2019.
She continued her research at USCD her entire life. Flossie Wong-Stall died of pneumonia on July 8, 2020, at age 73, but she leaves a lasting legacy.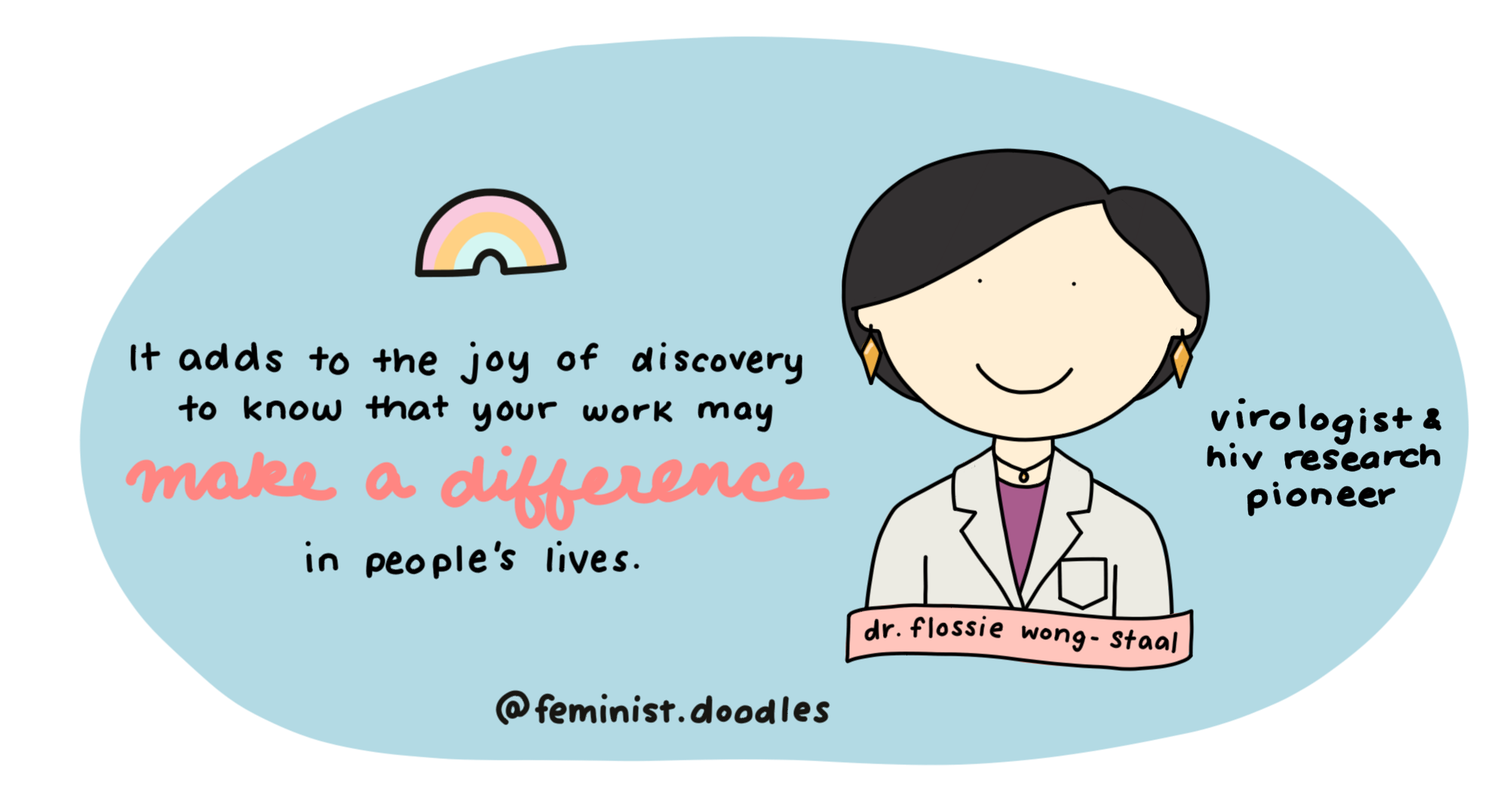 Want More Awesome Women Each Week?

Want to learn about more awesome women?

Join the Feminist Doodles
Awesome Woman of the Week Newsletter!
Meet a brand new woman in history or politics every week - delivered straight to your inbox!