A Not-Rachel-Hollis Reading List
personal development and mindset books that are not by Rachel Hollis, aka: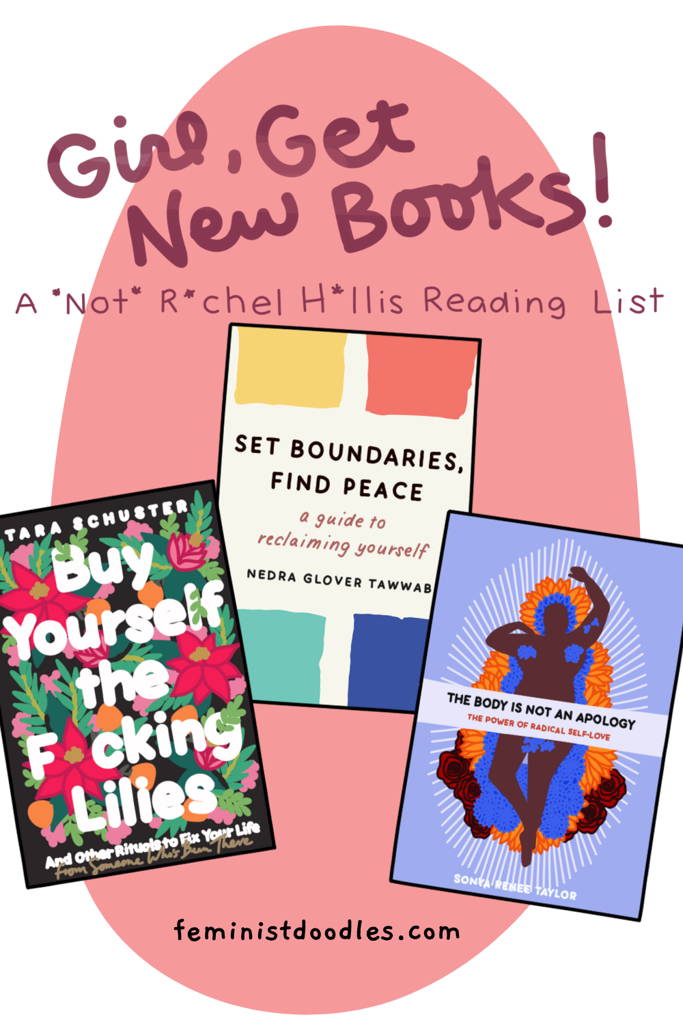 Perhaps you've heard about Rachel Hollis' latest public display of privilege - a TikTok where she refers to her housekeeper as "the lady who cleans her toilets" and then goes on to compare herself to Harriet Tubman. You might think this sounds like it could be out of context but I assure you it's not. She then went on to issue an absolute non-apology where she blames her team.
This is not the first time that Rachel Hollis has been problematic - she's been accused of plagiarism (including posting a Maya Angelou quote to Instagram and trying to pass it off as her own) and her brand of influencer self-help refuses to acknowledge the privileges that she has that have allowed for her success.
At the same time, lots of women find empowerment in her messages and have successfully utilized some of the mindset and self-help techniques that she touts. But wait! There are lots of authors who put their time and emotional labor on paper to empower, advise, and support their readers in ways that acknowledge privilege and bias. Below are just a few examples of books you can swap in for you copy of Girl, Wash Your Face (delivered in illustration form, which is the best way we know how) - check out our list of suggestions here.
Set Boundaries, Find Peace: A Guide to Reclaiming Yourself

Licensed counselor, sought-after relationship expert, and one of the most influential therapists on Instagram, Nedra Glover Tawwab demystifies this complex topic for today's world. In a relatable and inclusive tone, Set Boundaries, Find Peace presents simple-yet-powerful ways to establish healthy boundaries in all aspects of life.
Every day we experience the uncertainty, risks, and emotional exposure that define what it means to be vulnerable or to dare greatly. Based on twelve years of pioneering research, Brené Brown PhD, LMSW, dispels the cultural myth that vulnerability is weakness and argues that it is, in truth, our most accurate measure of courage.
Elaine Welteroth moves beyond the headlines and highlight reels to share the profound lessons and struggles of being a barrier-breaker across so many intersections. As a young boss and often the only Black woman in the room, she's had enough of the world telling her--and all women--they're not enough. As she learns to rely on herself by looking both inward and upward, we're ultimately reminded that we're more than enough.
Professional Troublemaker

With humor and honesty, and guided by the influence of her professional troublemaking Nigerian grandmother, Funmilayo Faloyin, Luvvie walks us through what we must get right within ourselves before we can do the things that scare us; how to use our voice for a greater good; and how to put movement to the voice we've been silencing--because truth-telling is a muscle.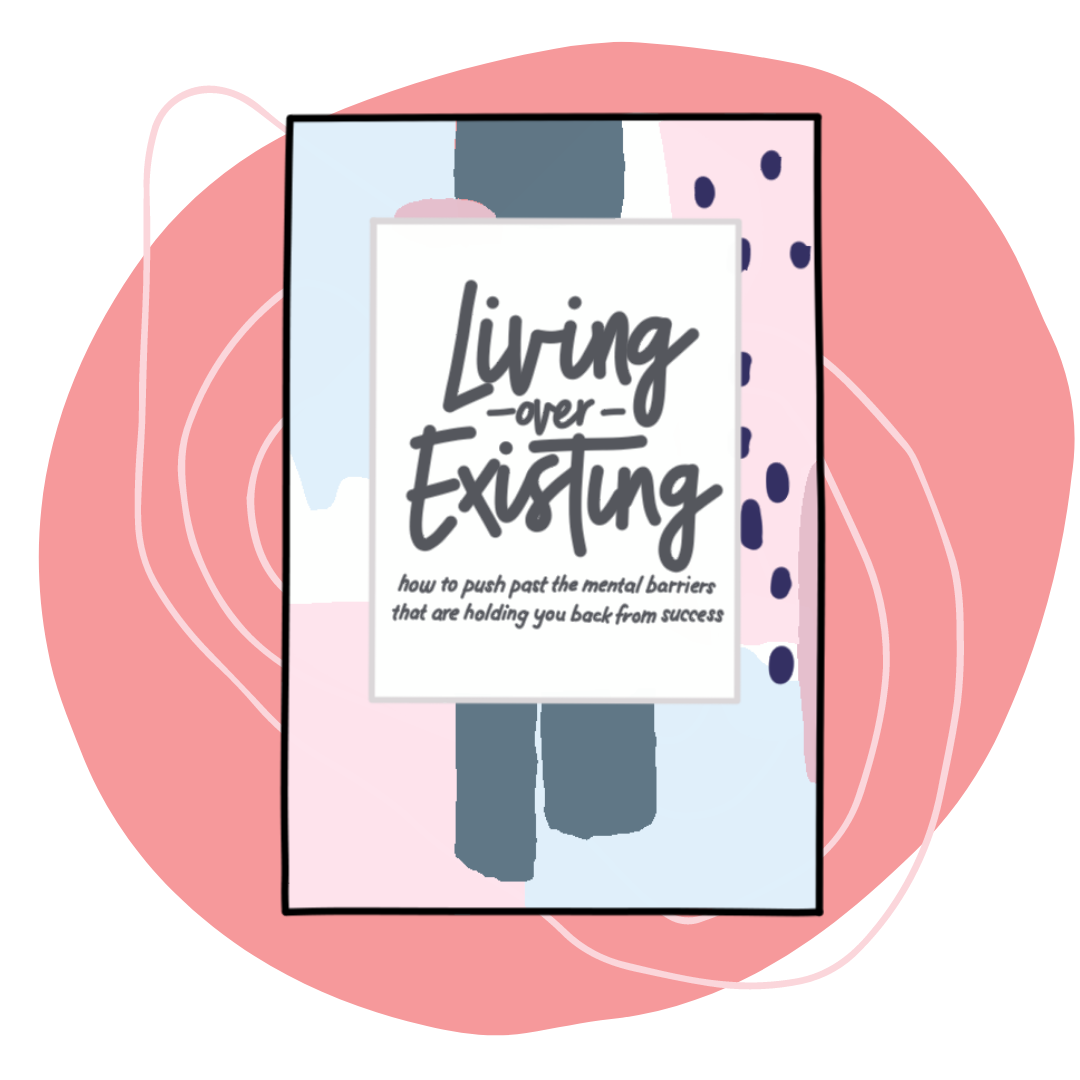 Through Living Over Existing, Alisha Robertson shares her journey from being hopelessly lost and feeling insecure around people who seemed to have it all together, to taking a leap of faith and building her own online business, all while still struggling with many of those mental obstacles that tend to keep us stagnant.
The Body is Not an Apology

World-renowned activist and poet Sonya Renee Taylor invites us to reconnect with the radical origins of our minds and bodies and celebrate our collective, enduring strength. As we awaken to our own indoctrinated body shame, we feel inspired to awaken others and to interrupt the systems that perpetuate body shame and oppression against all bodies.
A Year of Positive Thinking

Whether you're new to journaling or you write regularly, this book empowers you with positive thinking through quick and digestible affirmations based on positive psychology, neuroscience, and personal development. Spanning one full year, these daily prompts guide you by helping you visualize and live your best life.
Buy Yourself the Fucking Lilies

Buy Yourself the F*cking Lilies is the story of Tara's path to re-parenting herself and becoming a "ninja of self-love." Through simple, daily rituals, Tara transformed her mind, body, and relationships, and shows how to identify your self-limiting beliefs, kick them to the curb, and start living a life you choose.
Want More Awesome Women Each Week?

Want to learn about more awesome women?

Join the Feminist Doodles
Awesome Woman of the Week Newsletter!
Meet a brand new woman in history or politics every week - delivered straight to your inbox! For girl power enthusiasts of all ages.