Miss Major Griffin-Gracy
Awesome Woman of the Week:
transgender rights activist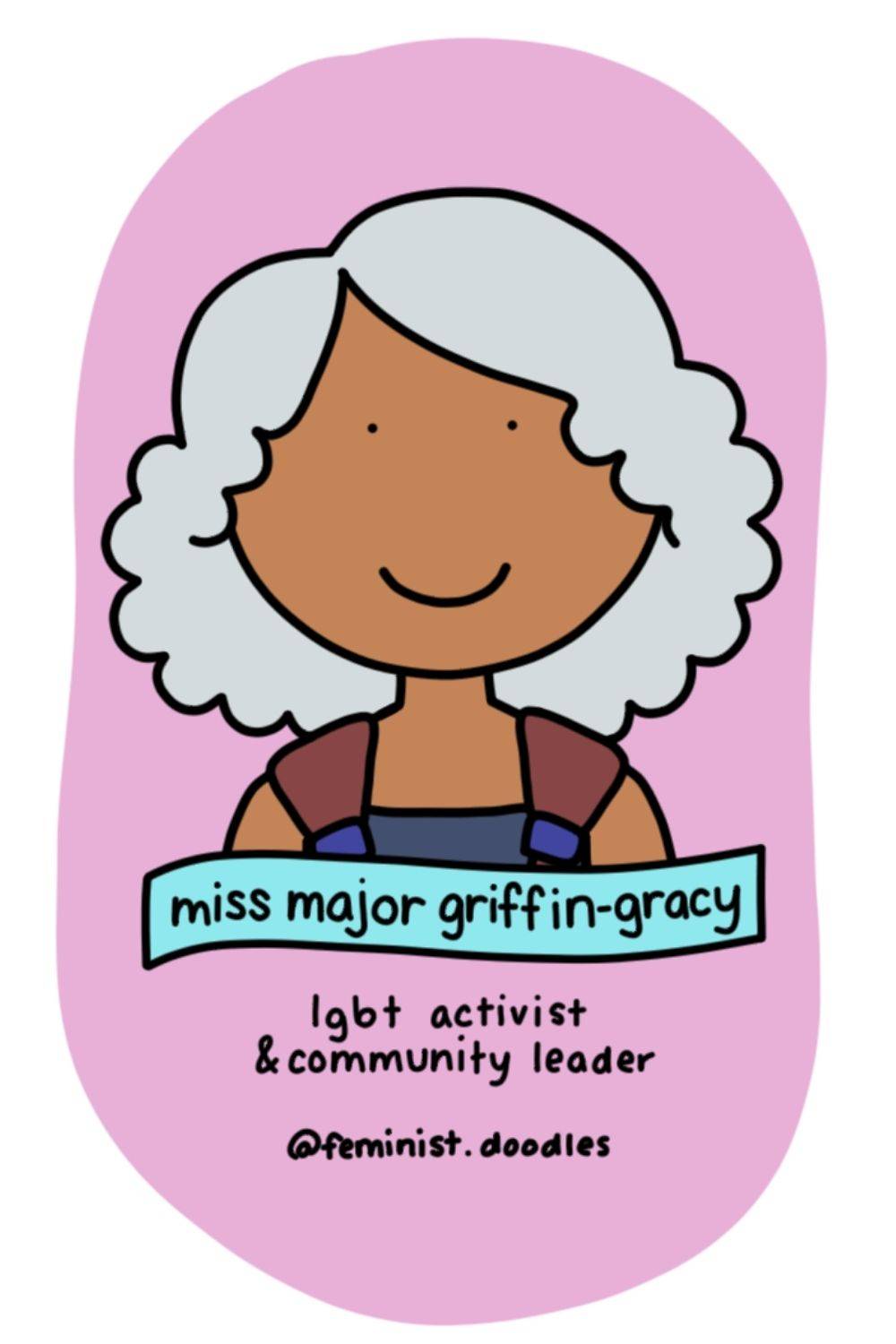 Who is Miss Major Griffin-Gracy?

Miss Major Griffin-Gracy is an American activist known for her advocating for transgender rights, with a focus on trans women of color. She also served as the first Executive Director for the Transgender Gender Variant Intersex Justice Project, which assists incarcerated transgender people.
Miss Major came out as transgender in the late 1950s and has been involved in the trans community as a mentor and activist since the 1960s. For over 50 years, she has promoted transgender rights, particularly when it comes to the disproportionate experiences with police brutality and incarceration. Her journey of activism wasn't always smooth – she spent several years in prison in the 1970s, and her activism stems from her personal experience.
Miss Major was present the Stonewall Inn when it was raided in 1969, leading to the Stonewall riots. She was a leader in the riots and a police officer hit her on the head and took her into custody. She also later reported that while in prison, a corrections officer broke her jaw.
She has also served with multiple HIV/AIDS organizations, such as the Tenderloin AIDS Resource Center. In 2015 she retired, although she continues to inspire her community today through speaking, writing, film, and community projects. One of her current projects includes the House of GG's, a nonprofit dedicated to providing training for activists, advocates, and up-and-coming community leaders.
In an interview in 2018, she explained, "Getting to this age is interesting, because things are better than they were when I was growing up. There's still the stigma of being a trans person, but the world is changing, and we are more prominent than we've ever been, in a semi-positive light."
Miss Major received countless awards, such as the Social Justice Sabbatical Award and the Bobbie Jean Baker Memorial Awards. Additionally, in 2015 a documentary was released about her life and her activism titled Major! The film itself has received numerous awards like Best Documentary from Outfest Los Angeles and Best Film from Wicked Queer Boston LGBT Film Festival.
Want More Awesome Women Each Week?

https://en.wikipedia.org/wiki/Miss_Major_Griffin-Gracy
https://www.them.us/story/transvisionaries-miss-major
https://www.astraeafoundation.org/honorees/miss-major-griffin-gracy/
https://www.missmajorfilm.com
https://missmajor.net
https://standwithtrans.org/miss-major-griffin-gracy/
Want to learn about more awesome women?

Join the Feminist Doodles
Awesome Woman of the Week Newsletter!
Meet a brand new woman in history or politics every week - delivered straight to your inbox!